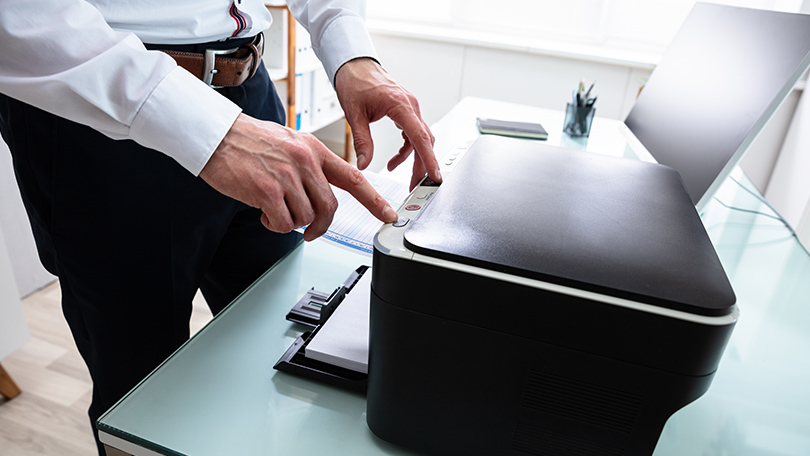 When it comes to technology these days, it seems like the smaller your gadget is, the better. But when it comes to business printing, bigger is better. If A4 printouts won't cut it, then you need A3 printers as they can handle much larger printouts, while maintaining print quality, which is an essential factor when looking for the best A3 printers for your needs. Since not all printers can print A3, you will need an A3 printer.

This is because there is no point in printing out massive documents if they are not going to look good. But if you want the best A3 printer that can produce excellent large-scale printouts, you are going to have to budget for it carefully, as these printers can be quite expensive.

But that does not mean that you need to spend so much, as a copier lease can help you get the best price for the A3 printer that you want for your business. But why should you switch from your sturdy A4 printer to a new larger model? There are some business benefits of upgrading your device to an A3 printer, whether that is a laser printer or an inkjet printer. 

The size capabilities

One of the more obvious benefits of buying an A3 printer is the freedom it brings to businesses in terms of size. If you are looking to print out a 12-month plan for your client, instead of printing on two A4 pages and sticking them together, you can print the entire plan and view it in a neat and professional way. A3 printers can also support businesses with communications and marketing. You are able to print out massive banners or posters, allowing you to make your designs as eye-catching as possible, while still getting the highest quality of print. Models like OKI C9655n have an auto media detection feature, allowing you to print a massive range of media materials without manually resetting the print area when changing the type of print job.

Increasing productivity and decreasing spending

You can invest in an A3 printer as it can allow your business to cut down on external costs by bringing marketing activities in the house. Instead of outsourcing the marketing resources that you need to print to another company, waiting until your prints are ready, and then risking getting a low-quality job, you can print your materials yourself and avoid any compromise on the quality. Some A3 printer models, like the Lexmark c925de model, offer users the chance to review their print job before clicking print. The color touch screen, which measures almost 5-inches, gives you the option to see your print job, giving you the time to adjust your settings. This is great news for businesses looking to increase their productivity and decrease office down-time. 

Improved power

Since A3 printers are bigger than the standard A4 size, they usually have bigger engines and therefore, they have more horsepower than regular machines. This means that you can speed through your printing jobs in half the time, again improving your office productivity. They can also handle a bigger workload than A4 printers, and because A3 printers use massive toner cartridges with a greater capacity, you do not have to change the toner quite so often. Also, A3 printer models, like Xerox Phaser 7100DN, also support A4 printing. This means that you can print the same amount of A4-sized documents as before in a fraction of the time. 

If you need A3 printers and copiers, you can opt for a copier lease. Copier leasing in Little Rock can help you get the copier that you need for your business. You can contact copier leasing services in Little Rock for details.