Cutting ties with your current copier leasing company is not easy, but it's something you must do if they can no longer meet your needs. Even if you have signed a contract with them, you can switch to a new company and enjoy better services, equipment, and prices. Here are some reasons why you should change your copier leasing company.
Poor Service
Copier leasing companies offer support and service to keep the equipment in top condition throughout the contract duration. If they're unreliable, consider changing your current copier leasing service provider. Less reputable companies delay replacements and repairs or help you when a problem arises. Your copier leasing company should offer assistance whenever you need help to reduce your downtime.
Overpricing
If you believe that their services are overpriced, it is time to find a new one that will provide better prices. Constantly increasing prices is a common indication of overpricing. A reputable company should give a consistent price throughout the lease term.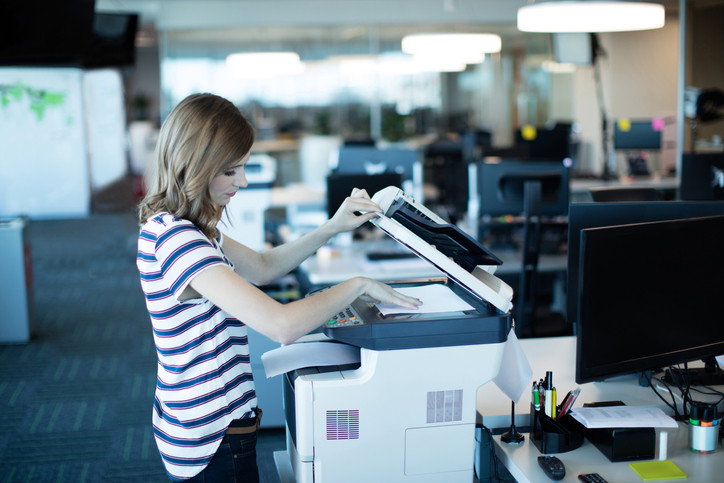 Tips When Switching to a New Leasing Company
When you're transitioning to a new leasing company, you must return the copier to the previous company. Don't forget to get your proof of delivery to avoid any liability or charges. Keeping your data safe is also essential. Copiers keep scanned files on their internal hard drive. That's why you have to delete your files before returning the copier to the previous company.
Moreover, you have to know what services the new copier leasing company offers. Some companies provide managed print services to help businesses reduce printing costs and eliminate waste. Reputable companies will help you understand the contract. Sometimes, contracts combine the service contract and the copier's lease. You can get these components separately to avoid price hikes and change service contracts in the future.
Don't forget to ask them about the service contract's inclusions. Does the service contract include repairs and maintenance? Are they available 24/7? By asking these questions, you'll know what to expect from them. You should also understand the company's process for providing supplies. Some service agreements include items and parts replacement. For example, the copier has a function that alerts the company when it's running out of toner. The company will ship the replacement toner when it receives a notification from the machine. By understanding the ordering process, you'll never run out of supplies.
And if you're no longer happy with your existing contract, you should look for better options sooner instead of waiting for the lease to expire. Make sure that the current lease will not be renewed automatically. Check at least three months before the lease expires to ensure it doesn't have an auto-renewal clause. If you fail to return the copier by the deadline, the previous company may automatically renew your lease or charge you.
Conclusion
Switching to a new leasing company should not be a stressful process. Staying with a reputable company will save you effort and time because you can enjoy better services. Follow the tips stated above to make your transition as easy and stress-free as possible.
Do you need a new copier for your office? Perhaps you want to rent one for your business. ______ offers copiers, printers, and plotters at reasonable prices. So whether you need to rent, lease, or rent one for your office, you can trust _____ to provide what you need at a price you can afford. Aside from selling office equipment supplies, they also offer on-site and remote tech support for computer repair, maintenance, setup, and OS upgrades.
If you plan to get copiers for your office in Little Rock, you can opt to buy copiers or lease copiers in Little Rock We can give you the option to get the copier that you want. You can contact our local copier leasing services department in your location.
If your Location is around Little Rock, you may call us at (501) 251-6268, our personnel for copier leasing in Little Rock will assist you. If you are also looking for copier repair services in Little Rock, you may contact our copier repair personnel at the same number.